Thursday, 09 September 2021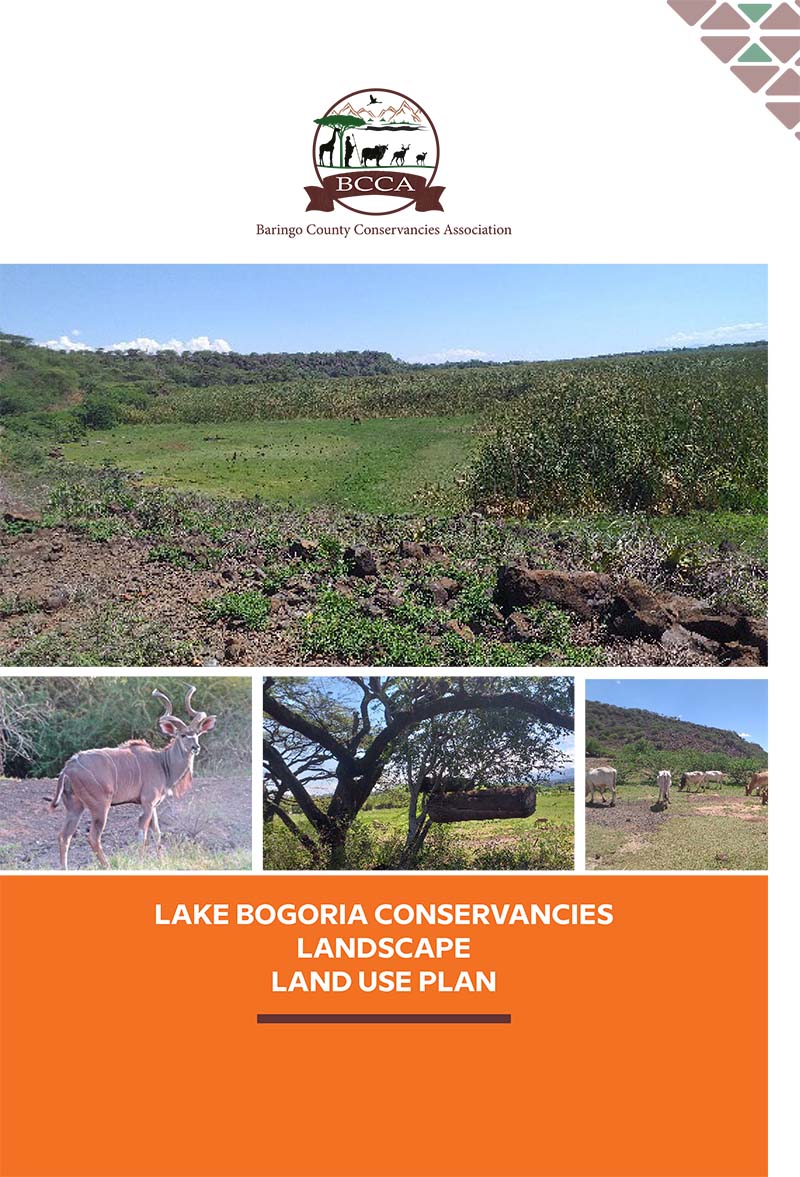 This document sets out a 5-year land use  plan for the Lake Bogoria Conservancies Land scape (LBCL) and business plans for Irong , Kiborgoch and Chuine Wildlife Conservancies. The Land Use and business Plans were prepared by the Lake Bogoria Conservancies Landscape (LBCL) community through a
participatory planning process involving the conservancies' officials, County Government officials, other Lake Bogoria landscape stakeholders and technical specialists. The planning process involved two key activities: Stakeholder Planning Workshop and Stake holder Plan Validation Workshop.