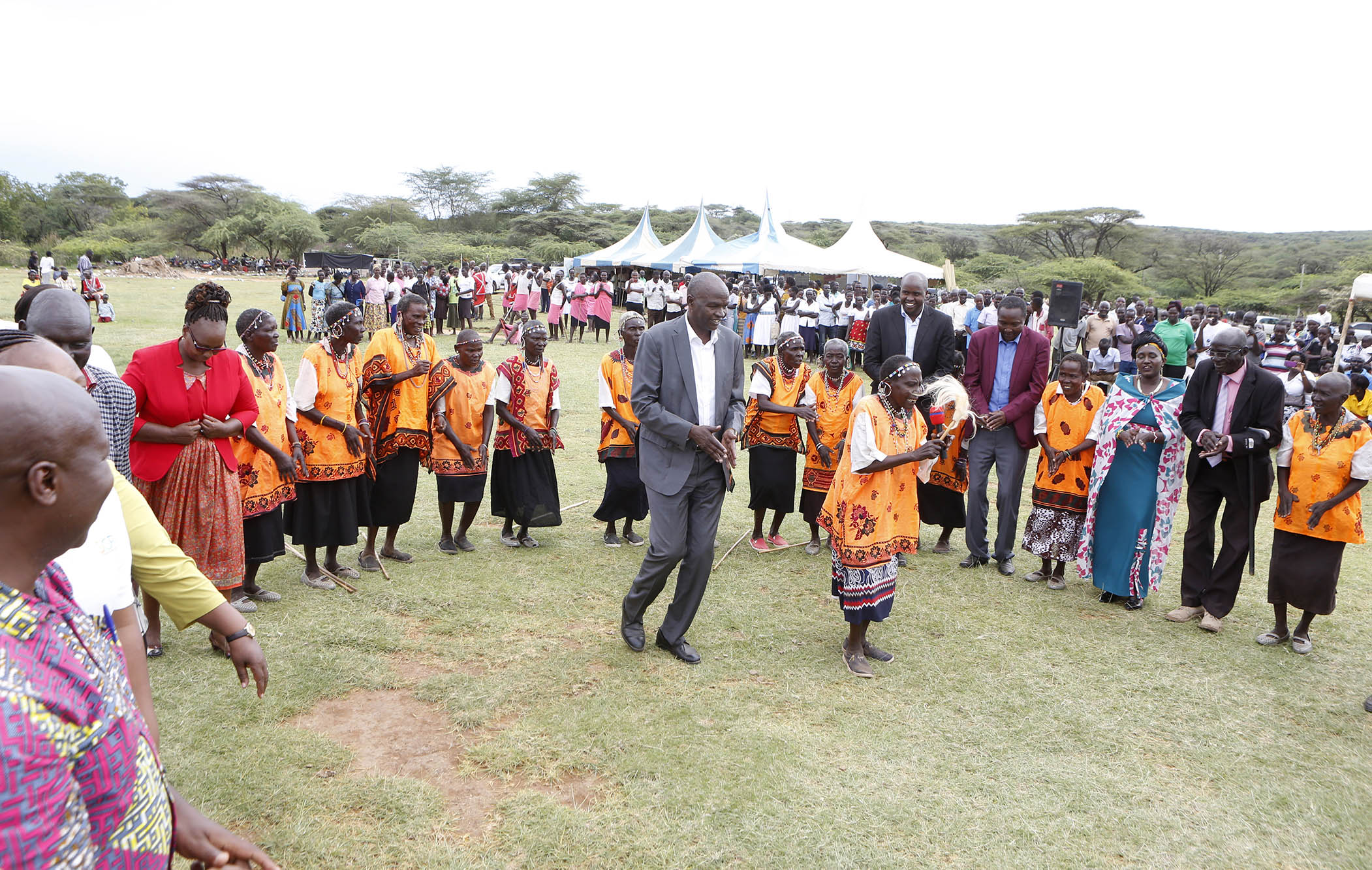 Kiborgoch, Chuine and Irong Conservancies including Baringo County Conservancies Association (BCCA),  are  among 20 community based organizations in Baringo County to receive grants under the UNDP Global Environment Facility Small Grants Programme (GEF SGP) for environment and biodiversity conservation in the Lake Bogoria, Baringo Landscape.
The three conservancies are among KWCA member conservancies listed as emerging conservancies due to their weak governance structures and management capacity to fully operationalize and receive benefits from the conservancy. While these conservancies have been established since 2002, their biggest challenge has been inadequate financial and technical support to protect the Lake Bogoria ecosystem.
Given that the 3 conservancies are adjacent to Lake Bogoria National Reserve, they currently  receive some revenue generated from tourism and other income generation activities to support development projects such as bursaries and water boreholes projects.  The new GEF SGP grant to the 3 conservancies will work to conserve and restore the Kiborgoch Swamp, promote Irong eco-tourism, and protect soil erosion in Chuine conservancy.
BCCA on the other hand, a nascent regional association, was established in 2017, to coordinate, collaborate and provide a collective voice for community conservancies within the county to demand for financial support and to integrate conservancy interventions into county environment planning and management. The association has a membership of 15 conservancies, 10 emerging and 5 proposed conservancies. They have been working closely with the Baringo County Government who is represented in their board as ex-officio members. The GEF SGP grant will strengthen BCCA  governance structures and enhance its role as a regional association able to represent the conservancy interests in county policies.
KWCA through the GEF SGP grant will work closely with the 3 conservancies to strengthen their  governance and management structures to enhance community ownership and enhance ecosystem management and benefits access through partnerships with Lake Bogoria National Reserve. KWCA will work closely with Baringo county government to build the governance capacity of BCCA  as the land scape level conservancy coordinating body.
Kenya Wildlife Conservancies Association CEO Dickson Kaelo, appreciated the efforts by the Baringo County Government in supporting conservancy growth in the County. " Baringo County is among few counties  in the country who allocate funding directly to conservancies."  He said. The county's allocation in FY 2015/2016 was KES 6 Million; in FY 2017/18 KES 10,000,000; and KES 3 Million in 2018/19. Dickson urged the Governor H.E. Hon Stanley Kiptis to support the conservancies because they act as an entry point for development projects.
GEF SGP Phase VI Launch in Lake Bogoria Landscape
The GEF SGP phase VI launch held on 10th September 2019 at Kiborgoch Community Wildlife and Wetland  Conservancy, the grantees represented by KWCA, Baringo conservancies associations, Bogoria conservancies,  self-help groups, water resource users associations, seed growers associations and bee keeping and honey associations  exhibited and showcased their work to the county officials and general public.
GEF SGP strategic partners, Kenya Organic  Agriculture Network (KOAN) and Egerton University through the Chemeron Drylands Research Training and Ecotourism Center will work with the 20 grantees to guide the implementation of their projects and ensure the massive environmental challenges manifested by resource use conflicts, poverty, human wildlife conflict and unsustainable land use practices which negatively impact on Lake Bogoria System and its ability to provide ecosystem services are minimised.
In reading the UNDP resident representative speech, Nancy Chege, Kenya's Programme Manager for the GEF SGP acknowledged Indigenous peoples and local communities as custodians of the world's natural resources and played a key role in securing biodiversity, addressing climate change and promote suitable land management. The programme seeks to build the capacity of communities to contribute towards the conservation of the Lake Bogoria Landscape in collaboration with other conservation partners.
The 20 grantees who were competitively selected by a national steering committee will receive funds channelled through their accounts to address issues of rehabilitation and protection of riparian zones, strengthening governance and managerial capacity of conservancies,  promoting sustainable land management and supporting community driven enterprises.
A multi stakeholder platform bringing together key stakeholders in the landscape has been formed to promote an integrated approach to development and conservation, improve collaboration, reduce duplication  efforts and enhance synergies. The platform whose chairmanship will be the Baringo County Government, will provide guidance in leveraging the funds through partnership building and upscaling of the community initiatives.
Nancy urged the grantees to use the funds well, liaise with the county government and key stakeholders for the successful completion " I want in the next 2 years after the completion of the projects to come back for another celebration of Baringo's conservation achievement." She said.
Baringo County Support to Conservancies
Hon. Cheserem Richard, a committee member for Tourism in Baringo County Assembly, representing the MCA for Kipsaraman Ward in Lake Bogoria said after a bench making visit to Amboseli conservancies organized by the department of tourism, he was inspired by the benefits the communities were receiving from conservancies " as a County, we should be able to implement what I saw in Amboseli here, if there is land to be conserved, lets allocate more resources to it so that the communities benefit. He said. I encourage BCCA to recruit more conservancies in the county and i will be ready to support any conservancy related Bill that comes to assembly my full support."
The Governor, His Excellency Hon. Stanley Kiptis, thanked UNDP for choosing Baringo as one of the beneficiaries counties to implement the 60 million project that will go towards supporting environmental and biodiversity conservation as well as improving community livelihoods in Baringo County.
The Governor noted that Lake Bogoria System, the lowland side of Baringo, a unique ecosystem classified as a Ramsar site, an important bird area and a World Heritage Site was facing immense pressure due to population increase resulting to encroachment of the lake catchment areas, habitat degradation and overstocking. He acknowledged UNDP support as timely and would go into supporting the county's environmental goals " through the Ministry of Environment, Natural Resources, Tourism and Wildlife, I will cooperate with the strategic partners to provide the communities  technical support and ensure smooth implementation of the projects within the allocated timelines." He said.
He urged the communities to support and embrace environment efforts "a healthier environment is dependent on us, we should also not forget culture is also conservation."  He said. The governor appealed to the partners to ensure the youth, women and people living with disabilities were also involved in conservation efforts.